We are open from March 3 to April 16, 2023.
Reservations for lunch and dinner are possible from Thursday to Sunday (as well as on Easter Monday).
On Saturdays, there is a possibility of three lunch services and two evening services (11:00 a.m., 12:00 p.m., 1:00 p.m. and between 5:00 p.m. and 7:00 p.m.).
On Sundays, there is a possibility of three services at noon (11:00 a.m., 12:00 p.m. and 1:00 p.m.), no evening service.
On weekdays, one service at noon and one service in the evening.
Possibility to reserve on Tuesdays and Wednesdays for groups only.
It is also possible to place orders to bring during our opening days. Orders must be placed at least 24 hours in advance.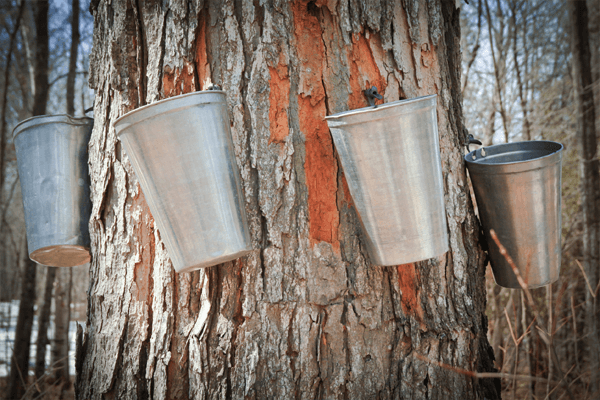 Taffy is served at will before the meal (about 30 minutes before service).
Easter weekend (Saturday, Sunday and Monday lunch)
Reserve your place: it is sometimes possible for us to accommodate people without a reservation (additional cost without a reservation), but in order to ensure that you have your place, we thank you for reserving and informing us of any changes in advance.
Cancellation: It is possible to adjust the number of people in a reservation with 24 hours notice. However, a $5 fee is charged for each person missing without notice.
Cash and debit card only. No credit cards accepted.
Megantic Sugar Shack S.E.N.C.
3732, rg 10
Lac-Megantic, Canada