Megantic Sugar Shack
A warm atmosphere of the past!
Megantic Sugar Shack
Arianne Tremblay and Nicolas Charrier
In a warm atmosphere of yesteryear, come and enjoy a traditional Canadian all-you-can-eat meal.
Start your experience by enjoying some hot taffy served on the snow.
Menu la cabane
Sugar shack
Located at Lake Megantic
Come and discover our menu with several house specialties and bring your own drinks to accompany it.
Serving you well is our raison d'être, attention to detail, excellent customer service: that's what you can expect from the Megantic Sugar Shack.
We are still very happy to welcome you from March 1th 2024 to April 16th 2024. Reserve now!
Megantic Sugar Shack
Our activities
Activities available:
Walk in the forest
Slides for children
Indoor children's corner
Musical theme evening
We also offer the sale of maple products, maple products
Gift sets and home made products.
Contact us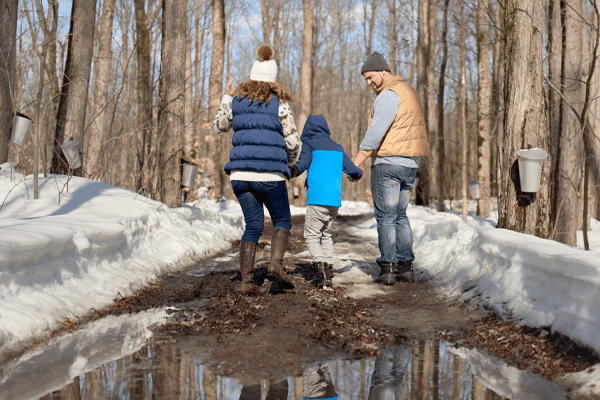 Megantic Sugar Shack S.E.N.C.
3732, rg 10
Lac-Megantic, Canada